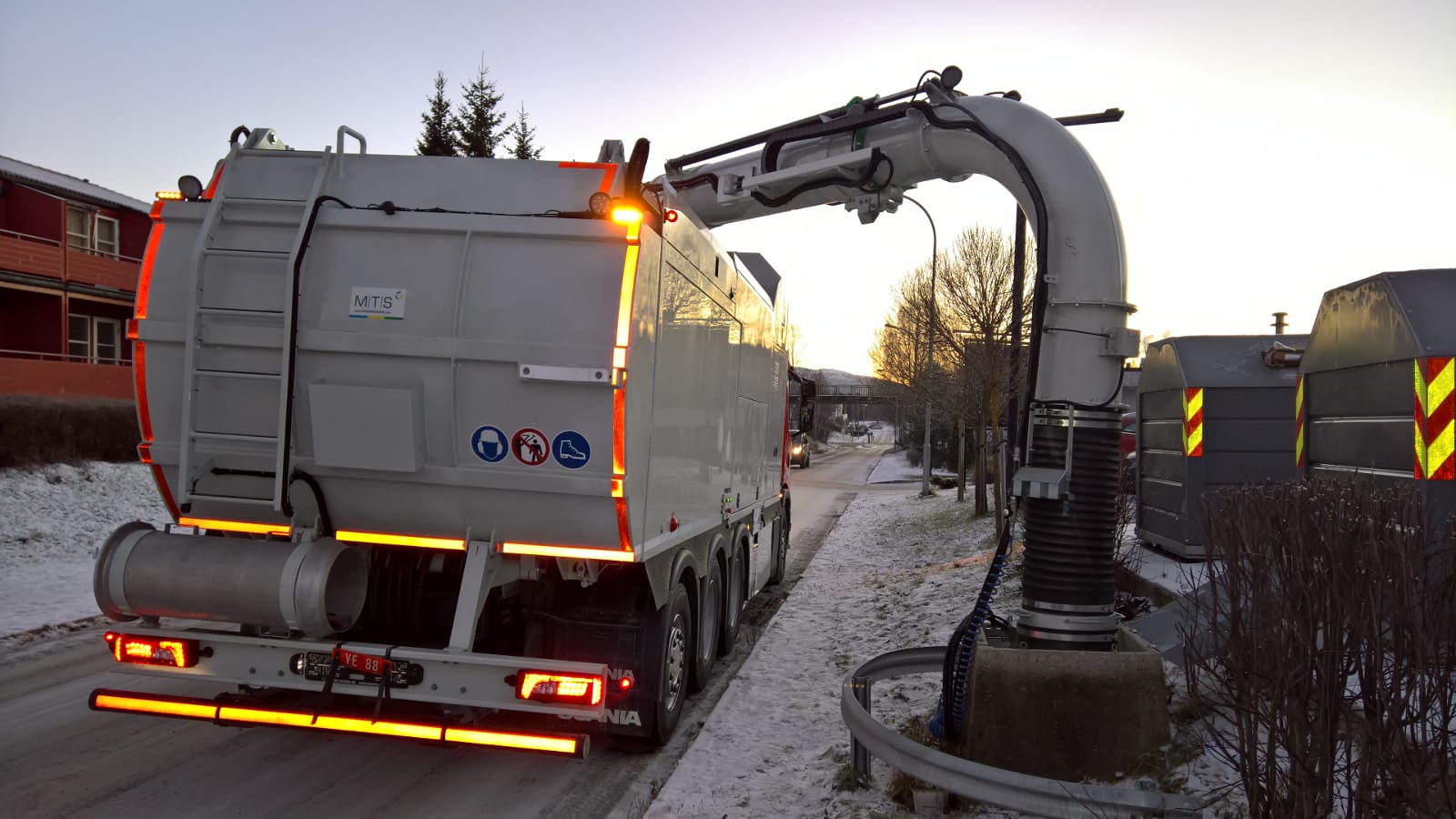 Efficient waste disposal with suction
With our refuse suction units, you can empty all types of underground containers quickly and thoroughly in cities, residential areas, and in all public places. Waste deposits in dirty areas can also be removed efficiently after large events. You can suck up the refuse along large squares or roads in a very short space of time.
Fixed refuse collection systems can be emptied as easily as:
Underground, sealed refuse collection containers,
Vacuum refuse collection systems which are located in inner city areas, historic districts, or residential areas,
And paper and other refuse containers such as collection containers.
Waste management in commercial kitchens is also revolutionized by our WASUC refuse suction units. In addition, waste disposal in sensitive areas which are used by large numbers of people is no longer a problem. Parks, airports, amusement parks, or car parks are safely and thoroughly cleaned of refuse of all types.
Buy refuse suction units from the WASUC range from MTS
The use of a refuse suction unit from Mobile Tiefbau Saugsysteme GmbH pays off anywhere where garbage should be disposed of hygienically and efficiently. We have developed an innovative suction system which fundamentally redesigns waste disposal in all aspects. Buy a refuse suction unit from our WASUC range and empty underground containers and fixed refuse collection systems, for example, effortlessly. We are happy to explain to you what new possibilities will open up for you in the field of waste management.
Buy high quality with a refuse suction unit in the WASUC range
The benefits of refuse suctioning
In comparison with traditional emptying – with a crane, for example – the use of a refuse suction unit from MTS offers numerous advantages.
Protection of citizens and the environment
Thanks to the MTS technology, emissions such as odor and noise, as well as particles and waste gas, can be effectively reduced in areas which are visited by many people. Rely on outstanding:
Filter technology,
Noise insulation,
Cleaning and disinfection systems.
Health of the waste disposal and operating personnel
The accident risk is reduced to a minimum since no manual work is required. In addition, the operator's neck is not overstretched as often otherwise occurs when emptying a lifted refuse container.
Safety and hygiene
Since the refuse is transferred directly from a sealed system – such as an underground container – into another sealed system, the WASUC range refuse suction unit, and no contact with the environment occurs, contamination of the environment is prevented. In traditional waste disposal, infectious waste or contaminated fluids can come into contact with the environment and do damage in this manner. This is completely impossible in refuse suctioning.